Factors Influencing Global Circulation Models
The global circulation model presented on the previous page is an "idealized" model, meaning that it shows where circulation features and winds occur when there are no other major factors contributing to global wind patterns. In reality, there are always at least three primary factors that determine where highs, lows, and winds are occurring on the globe at a given time. These are:
1) Seasonality
2) Land-water heating differences
3) Rossby waves


If you think of global circulation as the engine that distributes water and energy across the Earth, and the Sun as the fuel that drives that engine, then it makes sense that circulation patterns are dependent upon where the most fuel energy from the Sun is focused on Earth's surface at any given time. Recall from Module 1 that due to Earth-Sun relationships, there is a seasonal pattern of where insolation is most concentrated.


At what latitude would you expect to find the most concentrated surface heating on the following days: Dec 21, March 20, June 21, September 20.

QUESTION FOR STUDENTS: Why does Moscow have stormy, wet winters and long, dry summers? Associated with migration of entire global circulation model north and south across seasons.

The seasonal changes in the distribution of energy lead to the march of seasons and differential patterns of heating and cooling. Recall from previous lectures that the high specific heat of water relative to land means that it heats and cools much slower than land. Thus we tend to find larger heating rates and consequently lower pressure over land surfaces in the summer hemisphere and vice versa. The highest sea level pressure ever observed on Earth was about 1085 mb in Siberia in December.

Figure 7p-3: Monthly average sea-level pressure and prevailing winds for the Earth's surface, 1959-1997. Atmosphere pressure values are adjusted for elevation and are described relative to sea-level. The slider at the bottom of the image allows you change the time of month. Pressure values are indicated by color shading (see the legend in the graphic). Blue shades indicate pressure lower than the global average, while yellow to orange shades are higher than average measurements. Wind direction is shown with arrows. Wind speed is indicated by the length of these arrows (see the legend on the graphic). (Source: Climate Lab Section of the Environmental Change Research Group, Department of Geography, University of Oregon - Global Climate Animations).
Rossby Waves
In mid-latitudes, the prevailing weather patterns take the form of waves in the atmosphere. These waves typically form across a strong temperature gradient that separates cold polar air from warmer air further equatorward. The contrast of the air-masses results in a front and development of strong winds in the upper-troposphere called the jet stream. Think of the jet-stream as a highway for weather systems to move along.


---
Typically these waves move from west to east, and with them weather systems. Occasionally, these waves amplify, break (like waves do along a shoreline) and pinch off resulting in a cold pool of air displaced well south of the jet stream. These are called cutoff lows and are notorious for resulting in unpredictable and interesting weather. Since the cutoff low is removed from the the main jet stream it wobbles aimlessly and generally does not move much. The above example shows a water vapor imagery associated with a cutoff low off the coast of Northern California during July 2012. The counterclockwise flow around this low allows for moist air from Mexico to move from south to north into the inland northwest. This particularly cutoff low brought moisture associated with the remnants of
tropical storm Fabio
into eastern Washington and northern Idaho resulting in a fantastic lightning display and some
hailstones that were the size of chicken eggs
.
Log in to BBLearn, and under Module 5, go to the Study Area
complete "Assignment 5.2: Jet stream and Rossby waves"
---
Powered by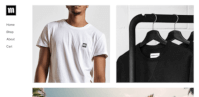 Create your own unique website with customizable templates.